Are you feeling alone, lost or stuck?
Do you feel you are perpetually living a life in survival mode?
Do you want to feel joy and delight in your life instead of stress, anxiety and depression?
Are you seeking to be a better version of yourself but don't know how or where to start?
I once did too. I used food (a serious eating disorder), alcohol, prescription medications, co-dependent relationships, productivity, and staying busy to keep my anxiety and emotions at bay.
Does this sound familiar?
It can seem so difficult to step out of this cycle of suffering or even know where to look.
Allow me to show you how to tap into the rich resources of your own inner wisdom, the same inner guidance system that took me from lost to building a strong foundation of inner peace, clarity of vision and joy for life.
I help you raise your consciousness…and access your power, discover hidden truths, unveil blind spots, create new empowering trajectories, and receive healing as you navigate the contrast in this life. You will be in good hands as each session is intuitively guided to find the healing or insight you need.
I offer the unique combination of practical Neuro Linguistic Programming (working with the mind and its subconscious programs) as well as the intuitive flow of surrendering to Divine intervention and healing, working with the heart, the field of truth and flow.
We will create a new trajectory and lens of which to see your life, having spent time directing present awareness to your personal narratives and feelings with someone to gently guide you to your next level of consciousness.
I can help you with…
Anxiety and depression
Grief and fear of death
Addiction and escapism
Perfectionism and control
Relationships
Goal setting and clarity
Navigating neurodiversity & masking
Finding your truths
Creating resilience and strength
Opening your heart
Releasing repressed emotions
Childhood trauma
Cyclical behavioural patterns
Disordered eating
Disengagement and apathy
Awakening and disillusionment
Anything that involves YOU struggling to find peace.
Read my article, PEACE: YOUR BIRTHRIGHT.
Your session will draw upon:
Neuro Linguistic Programming (see here for an explanation)
Hypnosis and Guided Meditation
Inner Child and Shadow Work
Heart-based Coherence Practices (see Hearth Math Institute)
Bioenergetics (strengthening the circuitry of your nervous system)
Quantum Healing Techniques
The unified wisdom of the ancient sages (Christ, Hermes, Buddha, The Dao, Yogic, Native & Aboriginal, Zen, Sufi…to name a few)
Solution-Focused, Acceptance & Commitment, and Cognitive Behavioural Therapies
Values Assessment and Goal Setting
Person-Centred Counselling
Allow me to help guide you to empowerment using your own inner guidance system. I can confidently assure you that awakening to your programming brings new awareness, freedom, resilience and peace.
You are not alone and millions of others are consciously awakening with you, breaking from their old beliefs and learning to rebuild the self on a different foundation. I would love to show you that this life can be wonderful; better than you ever imagined.
How much is a session?
Your investment is AU$110 for a 1-HOUR session (virtual) or AU$220 for a 2-HOUR in-person session (Robina, Gold Coast, QLD, Australia).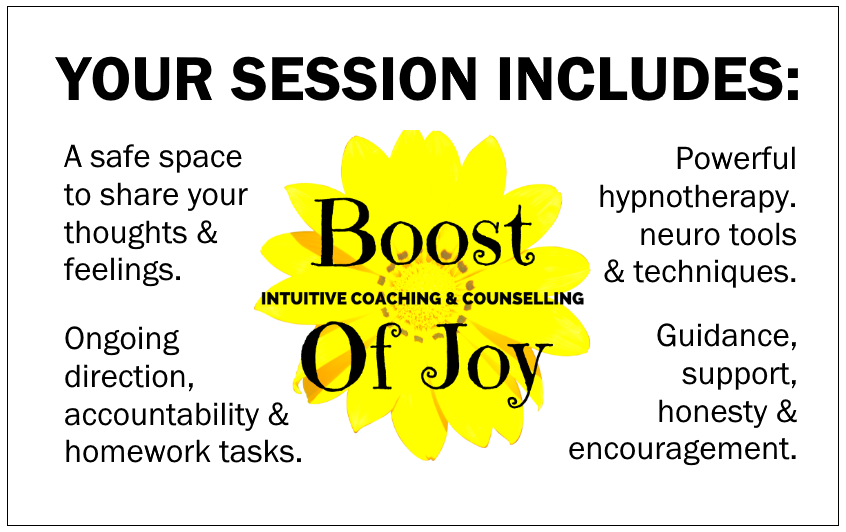 Your Boost of Joy Practitioner: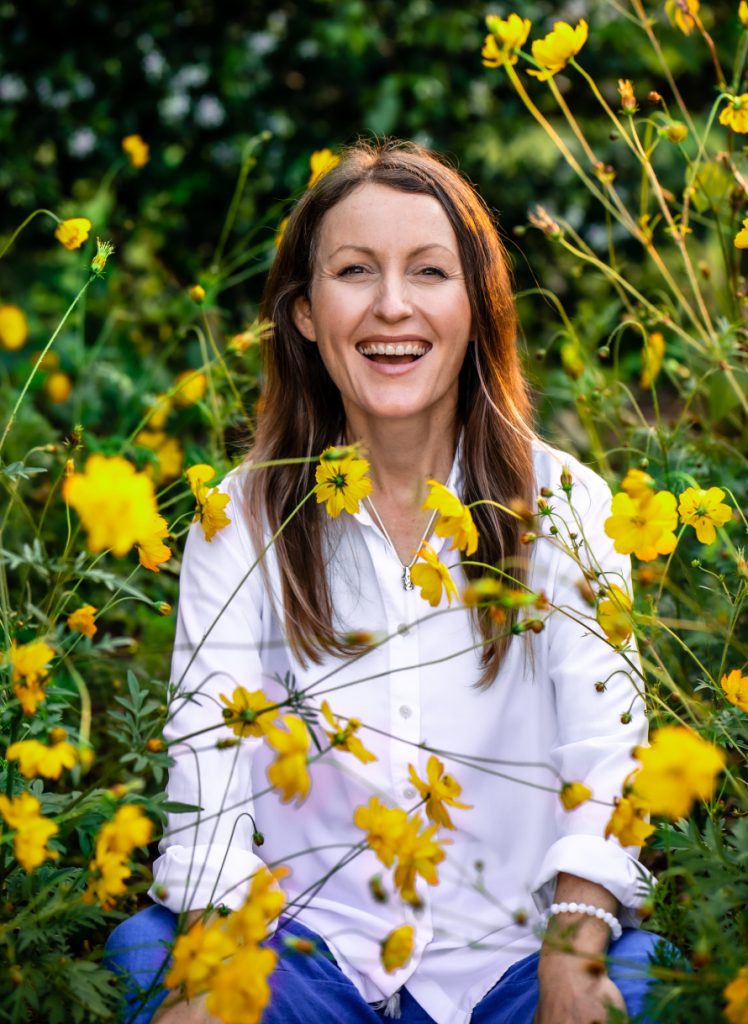 I am a genuine heart-based intuitive counsellor and coach who brings listening, patience, understanding, and empathy to each client as they navigate the inevitable drops in energy experienced during a life of contrast and expansion. My community of friends and clients often describe my personality as calm, friendly, wise and warm-hearted. I am trained in Neuro Linguistic Programming, Counselling, Heart-based practices, and hypnosis. I see the need for someone to be available for these moments when we feel weak or lost. I know what it feels like to experience the highs and lows of the awakening process as we move further into new levels of consciousness. I too have been on a wonderful rollercoaster of a journey. As I move forward the pendulum swings less dramatically however, I still experience moments where I feel confused, fearful or disconnected. I know that the more that I courageously shine light into the shadows, the more resilient I become. Today I am deeply grateful to be able to bring together all of my skills and gifts to offer a boost of joy to my community.
Having spent time within the teaching system as a secondary teacher, the corporate world as a business and projects coordinator and HR consultant, and the employment industry as a trainer and assessor, I now spend most of my time of service as a coach & counsellor, trainer and motivational speaker for those seeking joy, resilience and inner peace. I draw on my personal challenges and experience with eating disorders, grief and loss, co-dependence and addictions, and can show you how to lead a life of inner freedom and awaken to your true self.
I believe in the serendipitous meeting and crossing of paths of all my clients and know that all is well in Divine timing and perfection. I too, am on the journey to master my mind and heart and fully awaken to my true nature.
Methodology & Qualifications:
Diploma of Counselling – Australian Institute of Professional Counsellors
Neuro Linguistic Coach – Dynamic Mind Works
NLP Master Practitioner – Dynamic Mind Works
NLP Practitioner (Time Based Therapy, Neuro Relationship Technique, Hypnosis)
Expressive Therapies – Advanced Study Major, AIPC
Mindfulness-Based Therapies – Advanced Study Major, AIPC
Certificate IV Training and Assessment – Plenty Colleges
First Degree Usui System of Reiki – Jayanti Woods, Reiki Master Teacher
Kriya Yoga Initiate – Australian Kriya Yoga Association
The Priestess Path Lineages of Light, Graduate – Elizabeth Wilcock
Awakening the Illuminated Heart, Graduate – School of Remembering
Winner, Emerging Young Leader, Business Association of Australia's International Women's Leadership Awards
Graduate Diploma of Education, Secondary – Griffith University
Bachelor of Creative Industries – Queensland University of Technology
Toastmasters International (Vice President PR, Competent Communicator) –
Founding member of AANLP (Association for Applied Neuro Linguistic Programming)
Speaking Ambassador – BeyondBlue